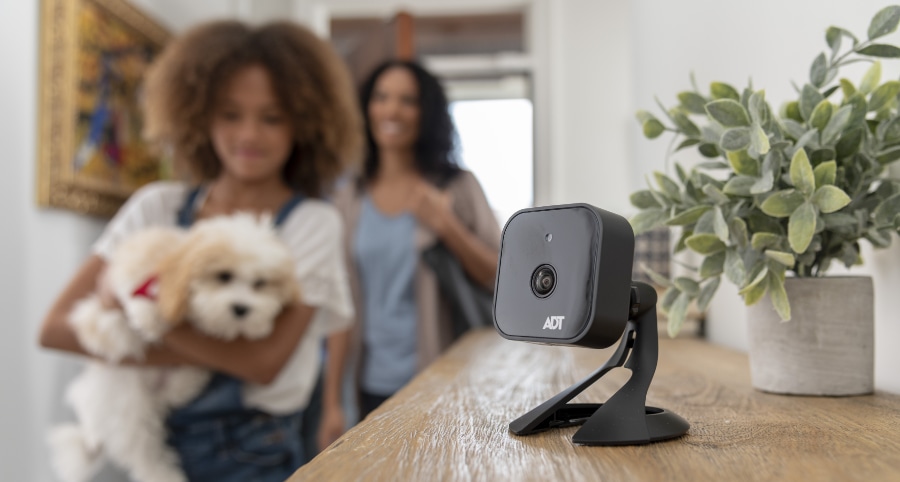 Where To Place Home Security Cameras In Oceanside?
Where are the best spots to place your home security cameras in Oceanside? As a general rule, you should consider three significant sectors of your property for camera installations: your principal entryway, your home's exterior, and select interior spaces. Although your installation team is able to recommend where you should install, consider the following best practices on where to place your home security cameras at your home.
Always Safeguard Your Front Door
Even though you might find it unlikely that a criminal would make an effort to casually walk in the front door, 34% of invasions take place near this passageway. You also have porch pirates among other threats to think about. A doorbell camera is ideal to manage all of these possibilities with high-definition, wide-angle viewing.
Video doorbells are nice as you are able to chat with people who come and press the button. With the help of your security app, like ADT Control, you may reply to every ring with two-direction audio and live video and look like you're home. In the event a person begins doing something criminal, you are able to have your video doorbell record a clip and deliver it to your mobile phone via a text notification.
Plan Ahead to Maximize Coverage With Your Outdoor Surveillance System
Figuring out where to place home security cameras outside your residence can be a daunting assignment. Luckily, there are a few beneficial suggestions to make sure you're defended properly.
Corners of your Oceanside home provide a better sightline, seeing two sections of your property.
Right under an eave or into a piece of siding or exterior trim are excellent options for cameras as they will be partly hidden by blending into your gutterline.
Over your garage, since the garage door is a more likely entryway for burglars than you might believe!
Above a deck or sliding door -- or any doorway that can't be seen from the street.
For each installation, make sure you trim away any brush and branches that might obstruct your ability to see clearly.
Recommendations For Getting The Highest Level of Performance From Your In-Home Cameras
You have quite a bit more flexibility on where to place home security cameras inside your home in Oceanside. But the additional versatility does mean there are additional aspects to consider:
Beware of Sun Glare: While you'll want to make sure your windows are secure, the natural light from a window might cause glare and affect your surveillance footage. Aim the lens away from direct sunlight to avoid this.
Utilize Height: Similar to a guard tower, a surveillance device located in an elevated area will have a more panoramic view. Try placing your cameras on top of tall pieces of furniture or affixed to the upper reaches of a wall.
Prevent Access by Children and Pets: Your surveillance system won't be able to safeguard your home if it's damaged or destroyed. Place your devices in locations where children or pets have no ability to interact with them. You could try mounting or a different method of attaching them to ensure they won't wobble if accidentally bumped.
Use Plants and Decor to Your Advantage: The best security camera won't help you much if you've got a decorative item or plant blocking the view. On the other hand, decor or foliage also have the ability to conceal your surveillance installation. Just make sure they don't obscure the lens!
Secure24 Alarm Systems Knows Where To Place Your Home Security Cameras
To ensure the proper installation of your home security cameras and other security equipment, turn to the professionals at Secure24 Alarm Systems. Let us customize the right package for your entire property -- defending every square foot. Simply contact (760) 230-3571 or complete the following form to get started.
Communities Served Around Oceanside By Secure24 Your Local ADT Authorized Dealer