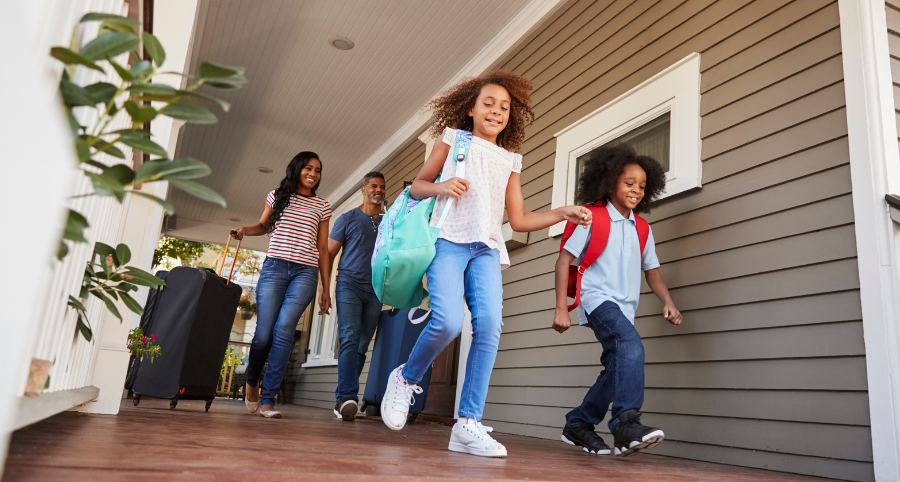 How to Protect Your Home When You're On Vacation
No matter if you just acquired your dream property or you've emerged as a homeowner for the first time, everyone wants to keep their dwelling protected. A well-guarded and secure home is vital for your peace of mind. Discover the most practical means to protect your home when you're away.
Analyze Your Living Space and Needs
No two homes are alike. Your geographic area, setting, community, and floor plan will all have an impression on how to most effectively protect your home. Assurance in a city will look different than security for a rural property. A house with a fireplace could require extra precautions for smoke and fire. If you occupy a home near a floodplain, you must consider that risk also.
Your nest is unique, so take a moment to analyze your space to best protect it.
Protect Your Home When You're Away With Essential Safeguards
One of the most effective practices to protect your home when on vacation is to plan incorporate good safety habits. Criminals seek out the weakest access point. Making a mental note to secure your windows and doors can effectively prevent a burglary. Keeping a light on when you're gone may create the illusion of someone being home, dissuading anyone scouting out your neighborhood. Practices like shutting off the water main and disconnecting the appliances before a long vacation could save you upon your return.
Additional Steps for Added Security
A spare key could be a blessing if you have children coming home from school who may need to get inside the home every school day. Be mindful to put away that same key prior to a trip. A key under the mat could turn out to be a simple find for a criminal wanting to break in. A better solution is to invest in smart door locks, so you don't require a key at any time!
Get to know your neighbors! If they are familiar with you and who lives in your residence, they may notice when unfamiliar people start popping up. If you have an amicable relationship, you can even see if they will be attentive during your vacation. They can help in defending your home when you're away.
Always Feel Present With A Security System and Home Automation
If you're ready to take your security to a new level, a home security system is the ultimate product. While motion-indicating lights and cameras are great instruments, a security system has the ability to implement glass break indicators, smoke alarms, smart lights and smart locks, and additionally flood detectors. This complete protective matrix is run by a central control panel in your house. Security systems can also be monitored through around-the-clock monitoring by qualified specialists equipped to respond to any crisis.
To obtain additional convenience, connect your residential protection network to your home's automation devices. Arm your locks and monitor your camera tape no matter your location by means of your smartphone. Set your devices on a timetable, so that they automatically power up whenever you want them. Set smart speakers to power the network and lock all points of entry even when you've already gone to bed. You have the ability to get both security and simplicity in one place!
Protect Your Home When on Vacation With Secure24 Alarm Systems
If you're ready to experience security during your vacation, purchase the best residential security with your neighborhood ADT dealers at Secure24 Alarm Systems. Our trained professionals can help you to determine precisely what you require to protect your residence from any possible risks. To discover everything we can customize for you, dial (760) 230-3571 or submit the convenient form included below.
Communities Served Around Oceanside By Secure24 Your Local ADT Authorized Dealer